Changing your HafH Plan just got easier!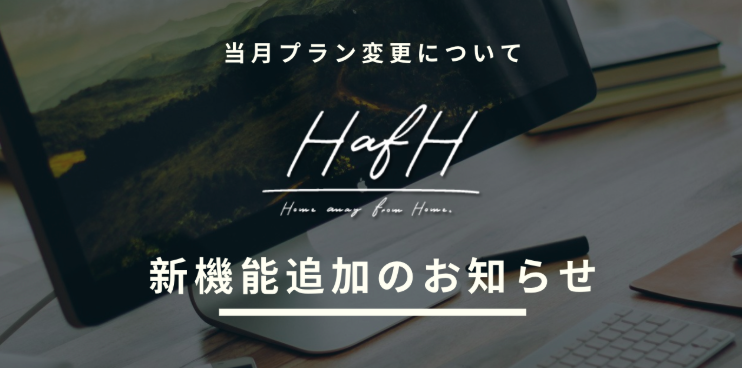 We've upgraded our system so that you can now upgrade your plan even if it's mid-month! Now, even if you run out of stay days before the end of the month, or forgot to upgrade your plan before the start of the new month, you don't have to worry! You can simply upgrade by signing into your HafH account.
Until now Neighbors were:
・unable to increase the amount of stay days within the same month (any changes made to plan wouldn't take effect until the following month)

・unable to make bookings using their stay days for the following month
From now, Neighbors can:
・make immediate changes to their current month's plan and increase the amount of stay days for that month (limited to plan upgrades only)

・ make reservations for the following month

1. How to make changes to your new plan
When upgrading your plan, you can choose when you want the upgrade to take effect, either Immediately or From next month (excl. HafH Coliving).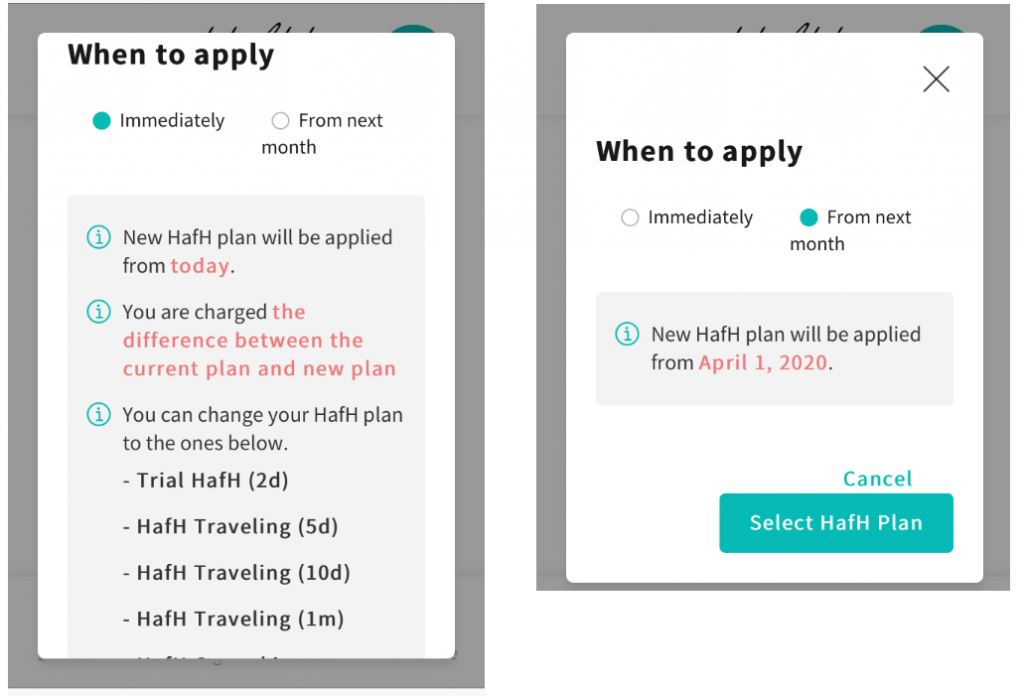 When choosing to change your plan Immediately, you will be charged for the difference in cost between your current and new plan. This gap payment will take place as soon as you confirm the changes.
Once payment is confirmed, you'll be able to start using your new plan.
When you upgrade to a plan that includes HafH Coins, those HafH Coins will also be loaded onto your account.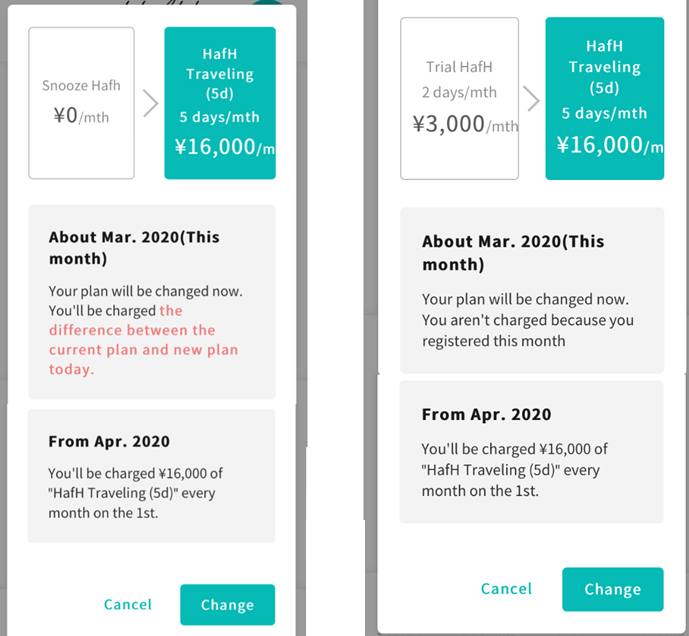 As you are not charged from the day you first sign up to HafH until the first day of the following month, you will not be charged any gap payment if you upgrade within this time. However, as before, you cannot downgrade your plan until after your first payment has been debited.

When choosing From next month, you can use start making bookings for the following month straight away!
2. About changes to the
HafH Coliving Plan
Room vacancy at your chosen facility needs to be confirmed first before completing the change and choosing a moving-in date.
Please contact customer support instead of using the website when upgrading to HafH Coliving.
These new changes have been reflected in the following categories.

Terms of Service https://hafh.com/terms-of-service
About HafH Plans  https://hafh.com/notice