HafH Network -Emblem Stay Kanazawa-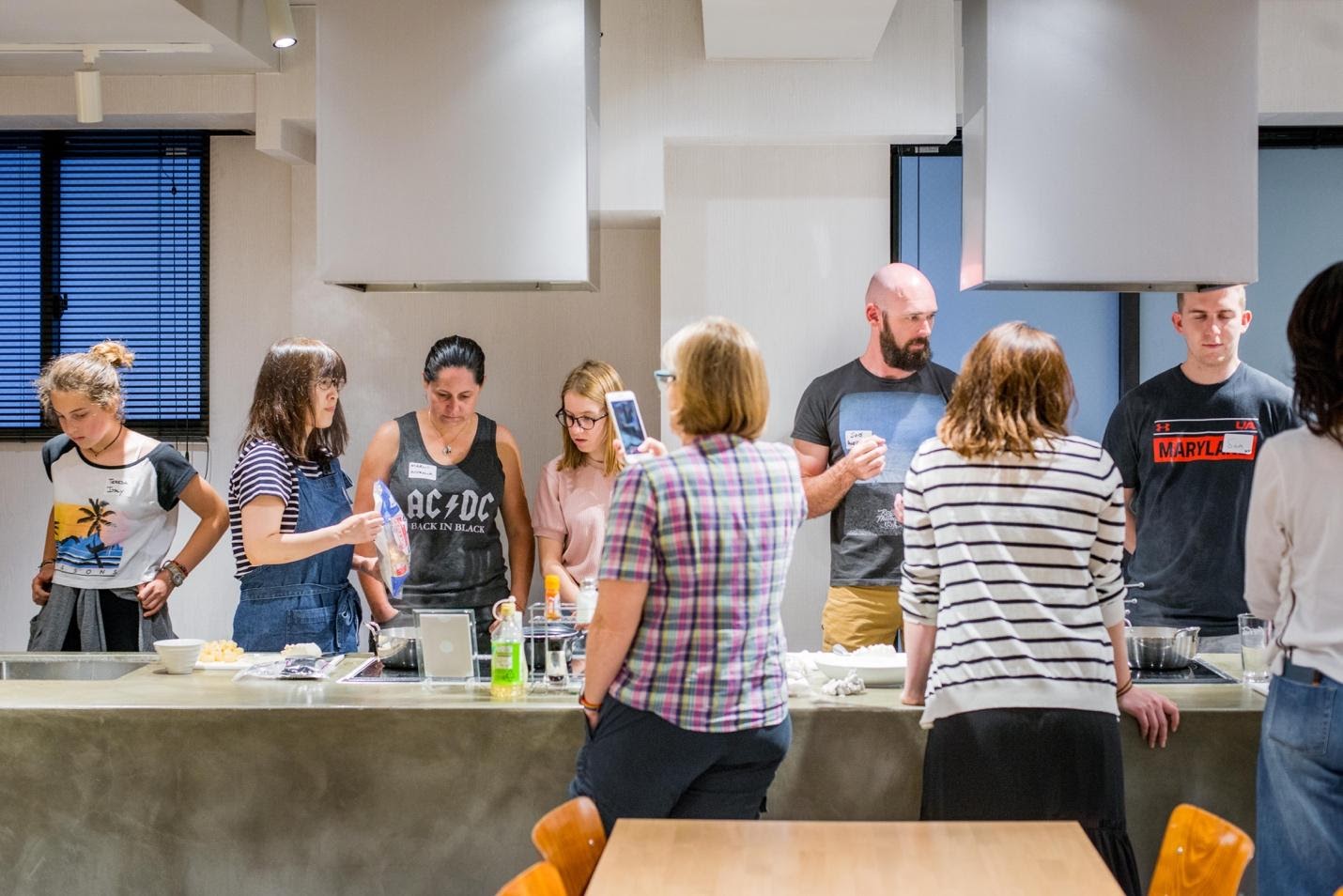 Sigma from KabuK Style here!
For this month's Guesthouse Pick-Up, Aki from Emblem Group (with accommodation facilities in Tokyo Nishiarai, Kanazawa, Hakone) has written a short introduction. I recommend this place for its focus on community and its sense of connection with others – traits which help make it more than just an accommodation facility. Please, make the time and go and experience Emblem for yourselves!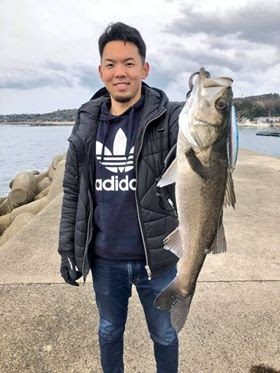 To everyone in the HafH Network! Hello, I'm Aki from Emblem Hotel.
Emblem Hotels is a startup company of hotels and hostels with the concept of "creating a happy world through connections." We currently have 3 properties, one in Tokyo, one in Kanazawa, and one in Hakone. We are very much on the same page as HafH in regards to its vision, and therefore have brought all 3 of our facilities into the HafH Network.

There is so much information I want to share with you all, like what circumstances brought about our partnership with HafH, which areas of HafH's vision in particular we feel strongly about, the specific characterstics of each of our 3 facilities, what kind of people we have on our staff, etc., but this time I'd like to focus on and introduce Emblem Stay Kanazawa.

What kind of place is Kanazawa City?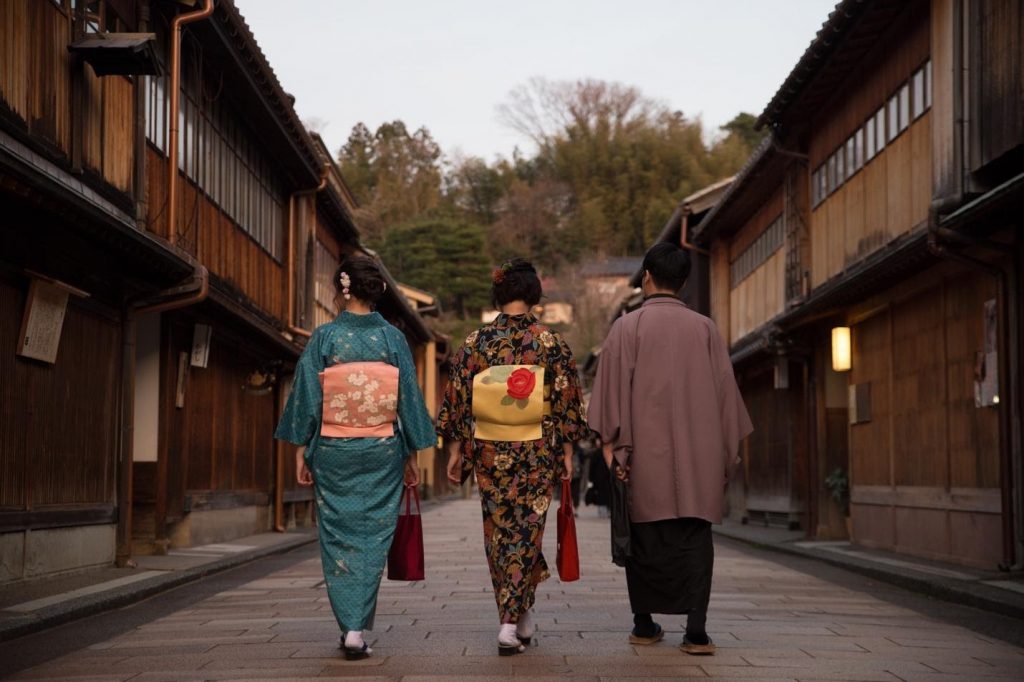 Kanazawa is a city in the Hokuriku Region of Japan; a place where history and tradition blend with modern art. As the area faces the Sea of Japan, Kanazawa is a great place for seafood lovers too!

Main places of interest:
·Higashi Chaya-gai (A place also known as Little Kyoto)
·Omicho Market (Blackthroat seaperch and snow crabs are a must-try in winter!)
·21st Century Museum of Contemporary Art (A real insta-worthy spot! The queue for "The
Swimming Pool" attraction is loooong!)
·Kanazawa Castle / Kenrokuen Gardens
and much more!

Access to Kanazawa is fairly easy. For those coming from the Kansai Region (Osaka / Kyoto), you can get to Kanazawa via the JR Thunderbird express train, while those visiting from Tokyo can get here on the Hokuriku Shinkansen.
Shirakawa-go and Takayama seem to have increased in popularity among foreign visitors recently, and as Kanazawa is kind of a tourism base in the surrounding area, I feel like we've also seen an increase in visitors.

This is the kind of place Emblay Stay Kanazawa is – Part 1
A must-see for cooking lover! Enjoy the bounty of the sea in your own style!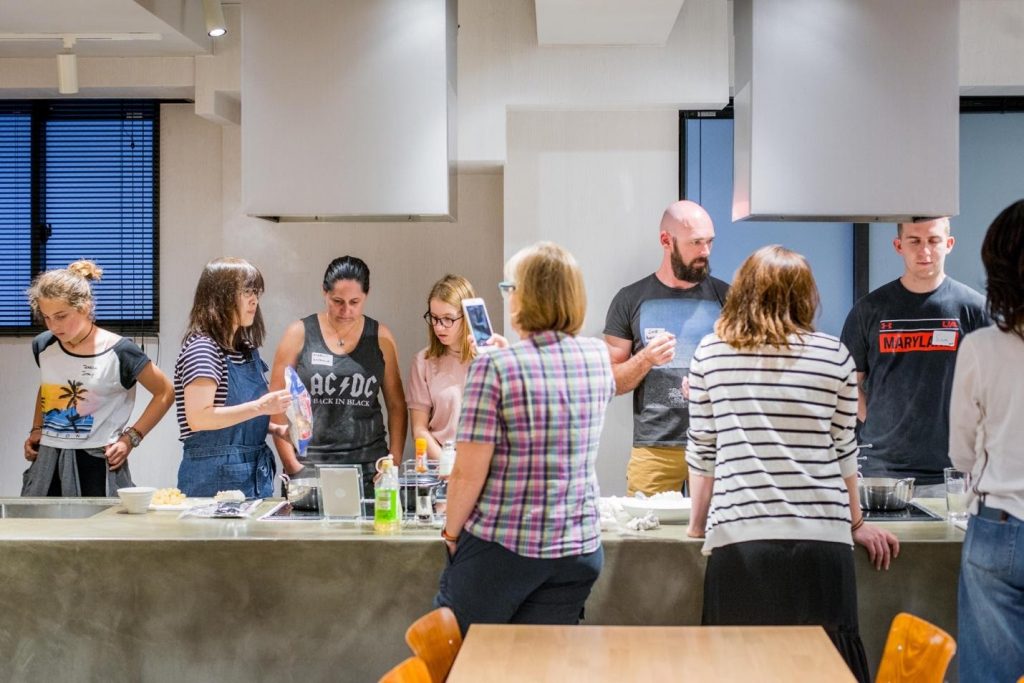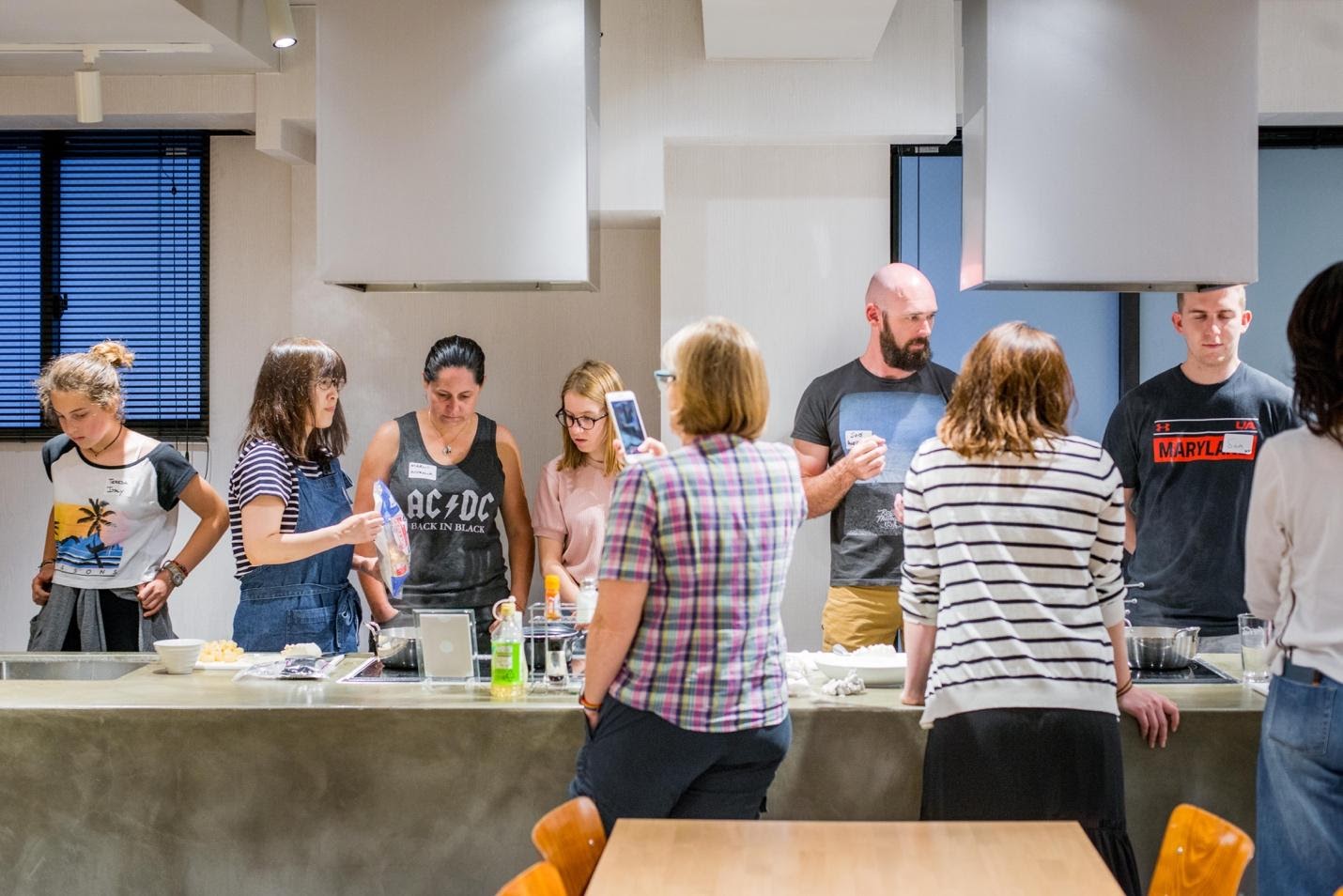 Emblem Stay Kanazawa is located in the heart of Kanazawa and sits conveniently nearby the famous Omicho Markets. Our facility offers a spacious shared area with a large kitchen, making it the perfect place to cook the fresh local ingredients you just picked up in the marketplace.
Emblem Stay Kanazawa's main concept is "Cook the Oishii Moment Together." We really care about those warm moments like when a great group of people surrounds the dinner table to enjoy a feast together. Of course, cooking by yourself is a lot of fun too, but it's so much more fun to enjoy with others, so we definitely recommend you try offering an invitation to other guests to come share a meal together. If you let us know at the front desk, one of our Connectors (Emblem staff) will be more than happy to spread the word to our other guests.

For those of you thinking, "I wish I could cook from scratch, but…" we also have cooking classes. On Monday and Thursday every week, we run simple cooking events which are a great way to pick up some new skills, have a little fun and interact with other guests!

This is the kind of place Emblay Stay Kanazawa is – Part 2
So Many chances to meet with the locals! Emblem Social Bar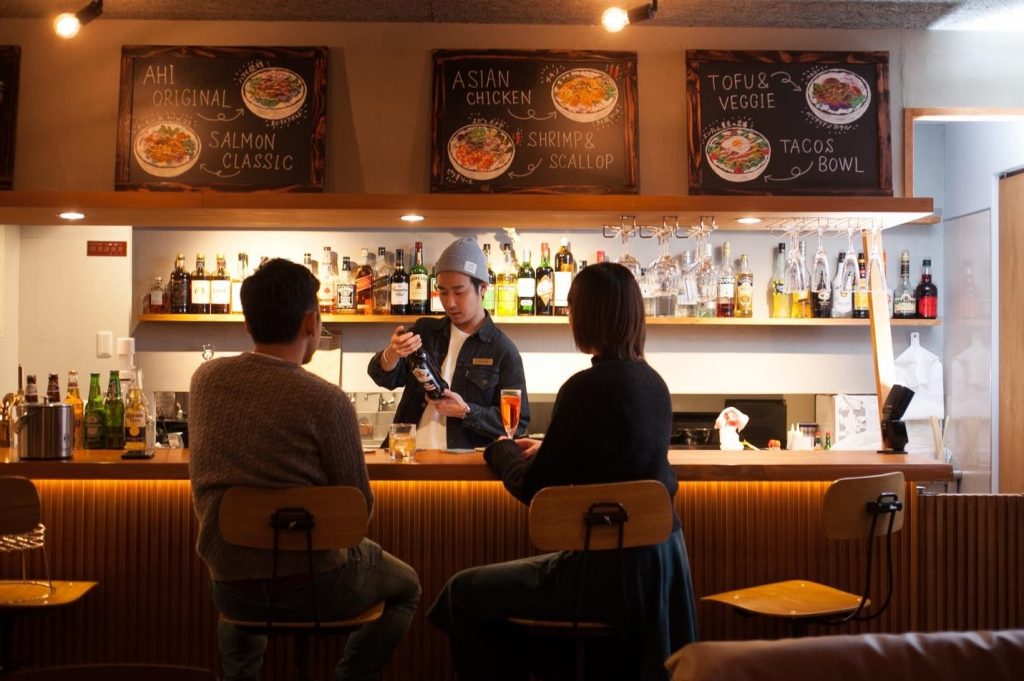 While all of our accommodation facilities put an emphasis on connecting with the local community, the bar at Emblem Stay Kanazawa, Emblem Social Bar, plays a huge role in this! A huge variety of different people come to visit our bar. Tourists also come to the bar, but our main patrons are Kanazawa locals who use the place as their casual watering hole.
It's a really great place to meet and interact with locals, something that isn't always so easy as a tourist. We also stock many of the great local drinks brewed right here in Kanazawa City/ Ishikawa Prefecture.

This is the kind of place Emblay Stay Kanazawa is – Part 3
Socializing is great too, but I also need to focus on work! Our spacious lounge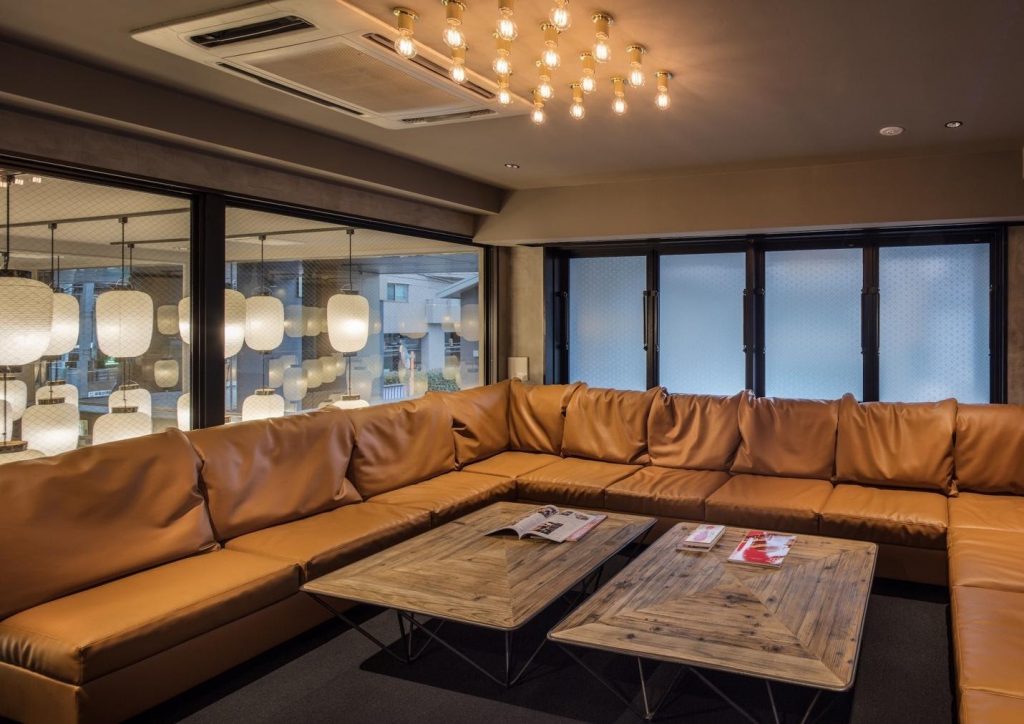 We've created a number of shared spaces for a range of needs. A large shared kitchen for cooking, a bar with a fun and friendly atmosphere for interacting with others, and a roomy guests-only lounge for a quiet place to work or do some writing, etc. We often see guests using this space to get some work done, read books, write, draw, etc. throughout the day.


Lastly, we also recently held a 2nd Anniversary Party for Emblem Stay Kanazawa!
Emblem Stay Kanazawa had its 2nd anniversary on December 22, 2019!
We invited those locals who have been a big part in the success of our establishment to come and party with us.

We made super long hand-rolled sushi.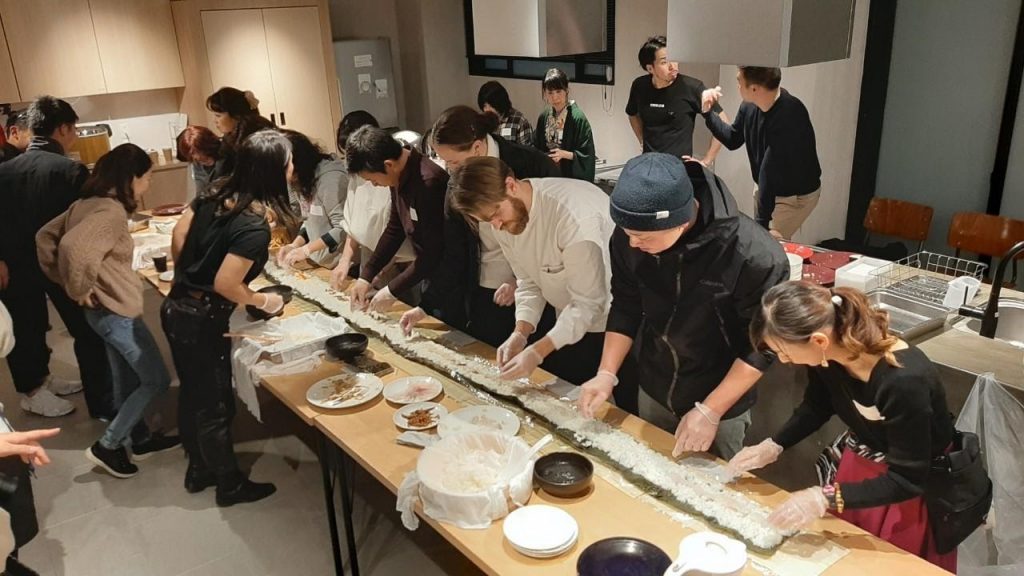 There was also a breakdance performance.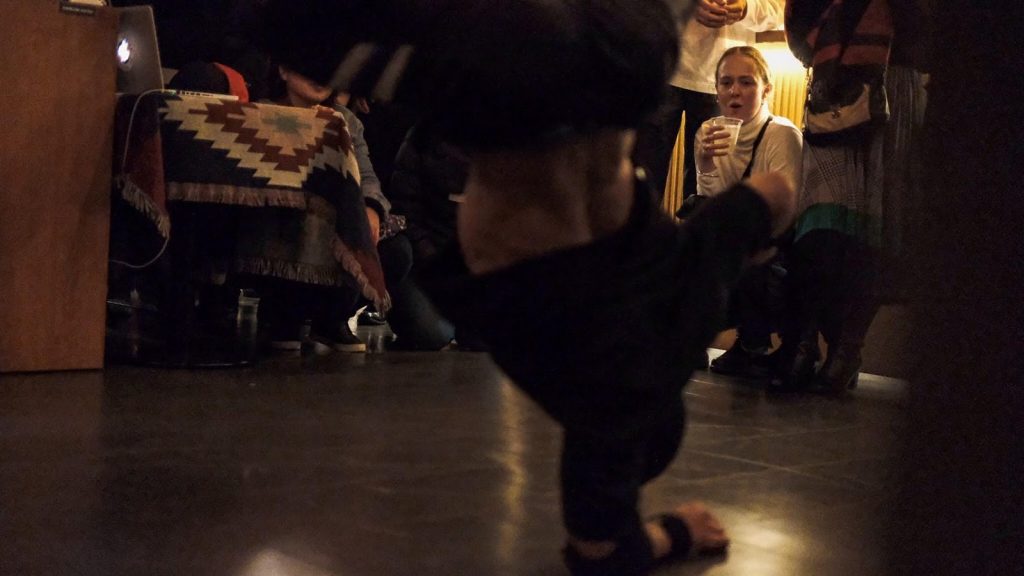 We had about 80 people come along. Everyone had a really good night, and it really brought home the true value of connections!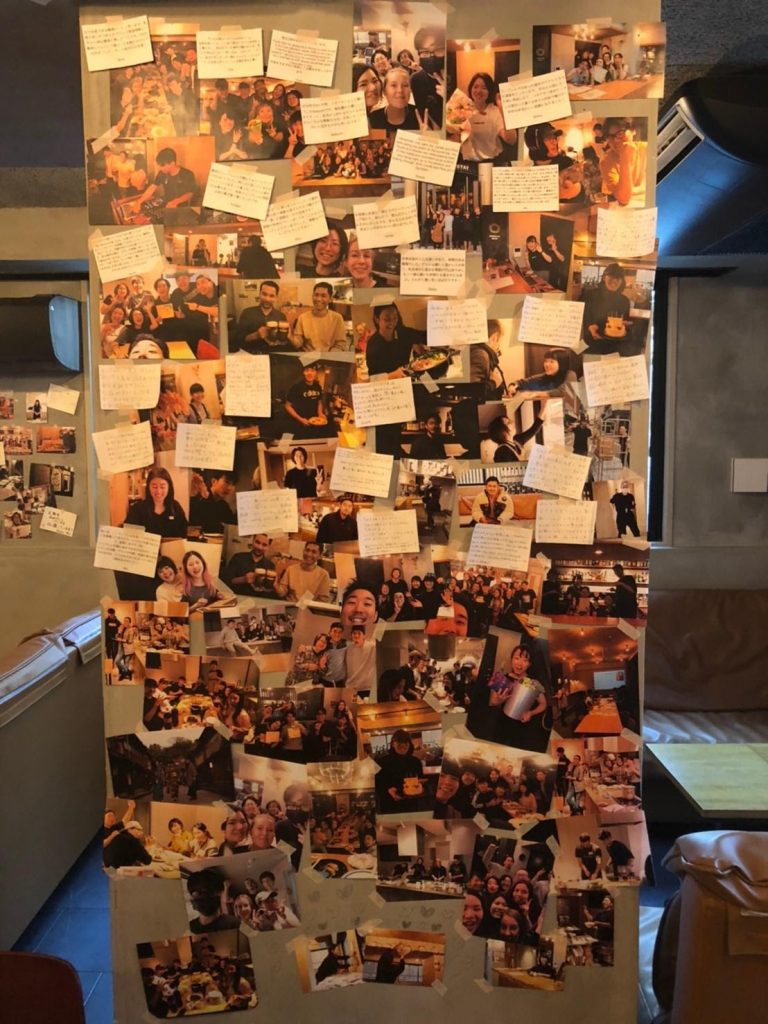 We had about 80 people come along. Everyone had a really good night, and it really brought home the true value of connections!

In the 3rd year of Emblem Stay Kanazawa, we intend to further nurture and grow our already fairly dense local community group!
We will endeavour to make Emblem Stay Kanazawa an even better place for HafH Neighbors to experience the wonderful local community here for themselves!
All of us in Kanazawa look forward to meeting you!
Let's cook the Oishii Moment together!
This is your home away from home;)

▼Instagram https://www.instagram.com/emblemhostelnishiarai/