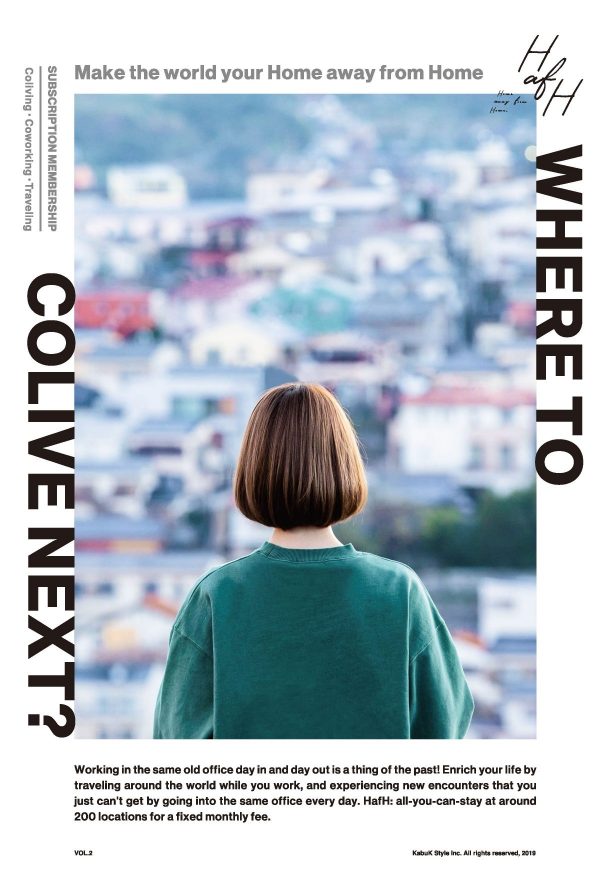 Home away from Home – Monthly subscription global living!
HafH (an acronym for Home away from Home) is a global network of coliving/coworking spaces and guesthouses.
Becoming a HafH Neighbor (or member) is your pass to global living.
HafH was created in Nagasaki, Japan, and has now spread across Japan (available in all 47 prefectures) and across the globe! With new partner facilities joining our network each month, our members currently have access to approx. 200 facilities worldwide!
(A large portion of our network is currently located in the Asia Pacific region.)

HafH is more than just a coliving network. We aim to create a community where diversity is recognised and respected. All people, regardless of nationality, race, gender, sexual preference, religion, etc. are welcome at HafH! We want to create a new environment where travelers and locals can interact, professionals can make new connections, and where everyone can learn and experience new things!
Plus, we have a plan to suit a range of needs, from coliving or coworking plans, to travel plans perfect for digital nomads, remote workers and workationers!
Your monthly subscription gives you access to our entire HafH Network, and is all inclusive! Wi-Fi, security bonds, cleaning, utilities, etc. are all included. So all you need to do, is decide where in our network you want to live next!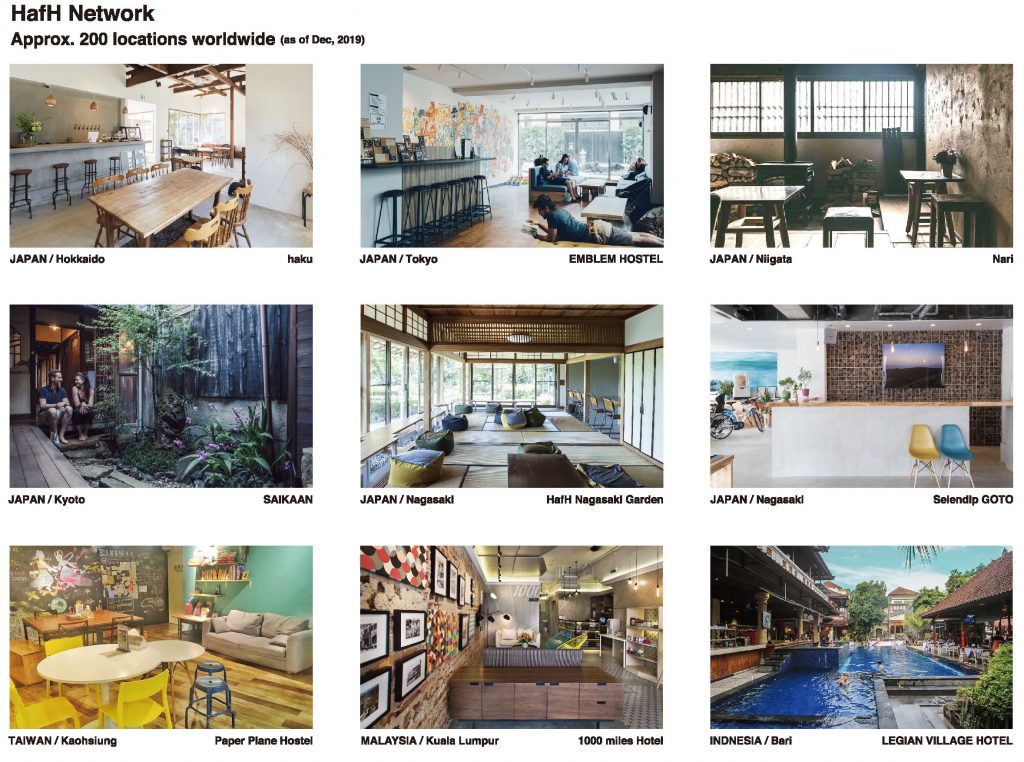 Take a look at HafH's global network here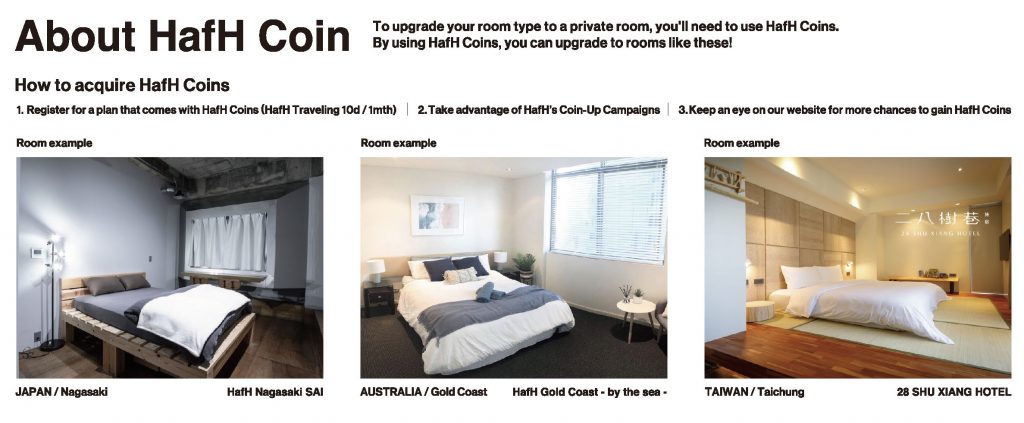 HafH Coins = More for your money!
By making use of HafH Coins, you are able to upgrade from dormitory rooms to private rooms and accommodation worth JPY10,000 or more per night on an online booking website!
Depending on your HafH Plan, you can earn HafH Coins simply by being a paid member (Neighbor), but there are also other campaigns and opportunities to earn extra HafH Coins!
We are always looking at new ways to improve our service to make this new style of living even more accessible and convenient!
*HafH Plans that automatically accrue HafH Coins are:
・HafH Coliving
・HafH Traveling 1mth
・HafH Traveling 10d
While some partner facilities only have private rooms, Neighbors on HafH Traveling plans generally only have access to dormitory style rooms unless using HafH Coins.
Neighbors on the HafH Coliving plan get 10 nights each month to use anywhere in the HafH Network included in their monthly subscription!!

We are looking at creating more ways to make use of HafH Coins, so stay tuned!
Check out our brochure for more details on becoming a HafH Neighbor!
Download a copy of the brochure here (PDF):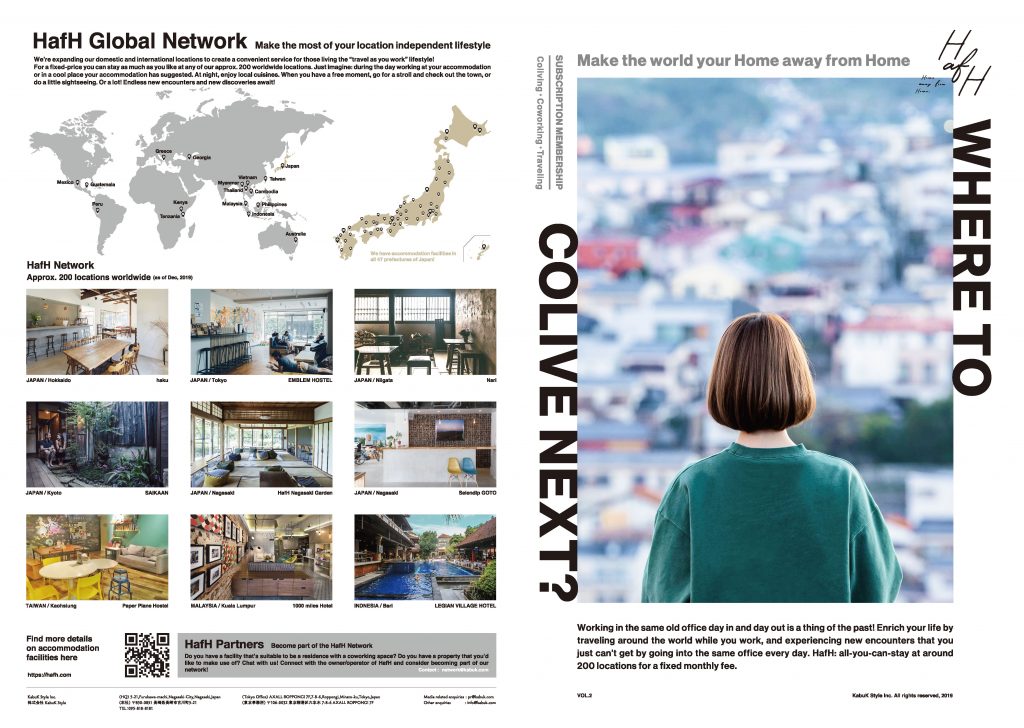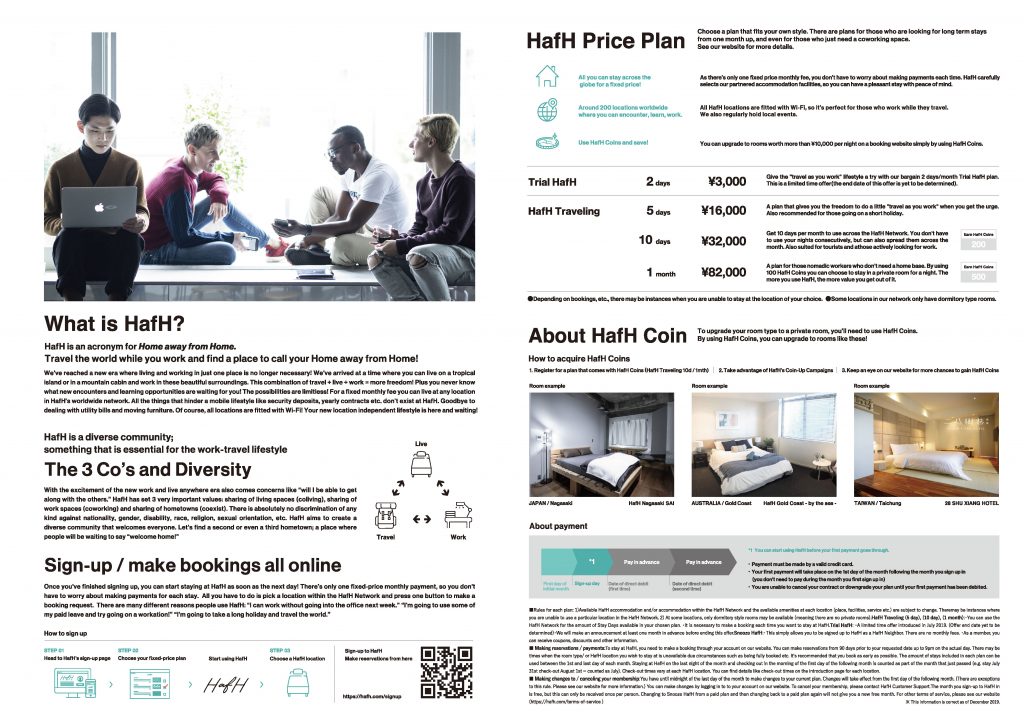 You can also keep in touch with our new projects, facility introductions and more via our social media network!
Instagram: @hafhglobal
Facebook: @hafhworld
Twitter (Japanese language): @hafhtheworld